Book a demo
Interested adding Edge to your product offering?
Book a demo
Each project has different needs, goals, and ambitions. Our expert team will help you find the right solution for your business.
Get control of your technical building management — all on one powerful, easy-to-use platform.
Fill out the form below, and we will contact you to schedule your demo.
Popular features and add-ons
Energy optimization with AI
Remote heating control
Measuring and visualization
Analytics, reports, and insights
Deviation monitoring
Mobile App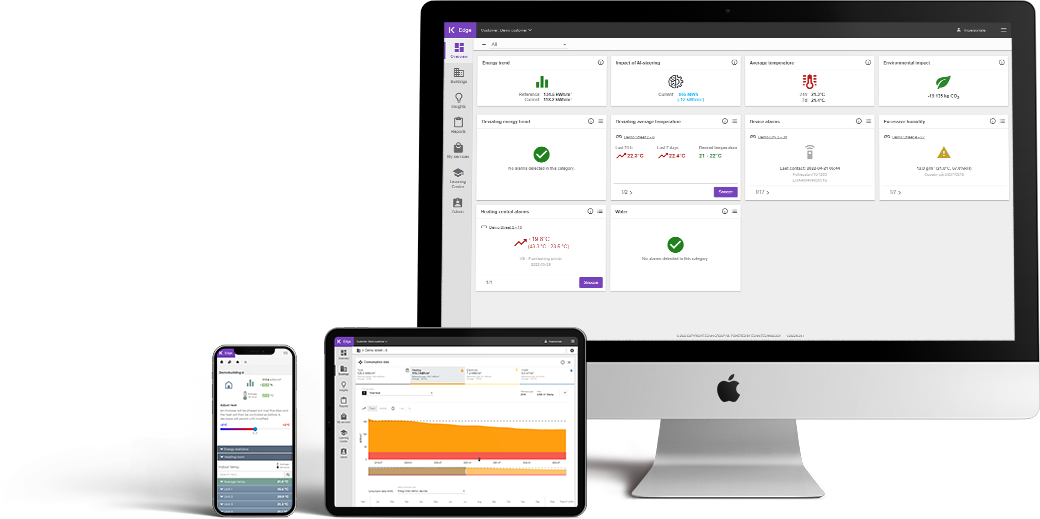 Don't just take our word for it
See how Edge's self-learning AI engine and cloud services can meet your business's unique challenges, needs, and interests. Complete the form above to get your free demo.