Energy Target
Find out what you can achieve with Energy Target - talk to one of our energy experts.
Energy Target
Up your energy-saving game with analyzes of what you should focus on in your building based on investment costs, returns, and potential savings. Set the target for your environmental work and see what type of actions will take you there!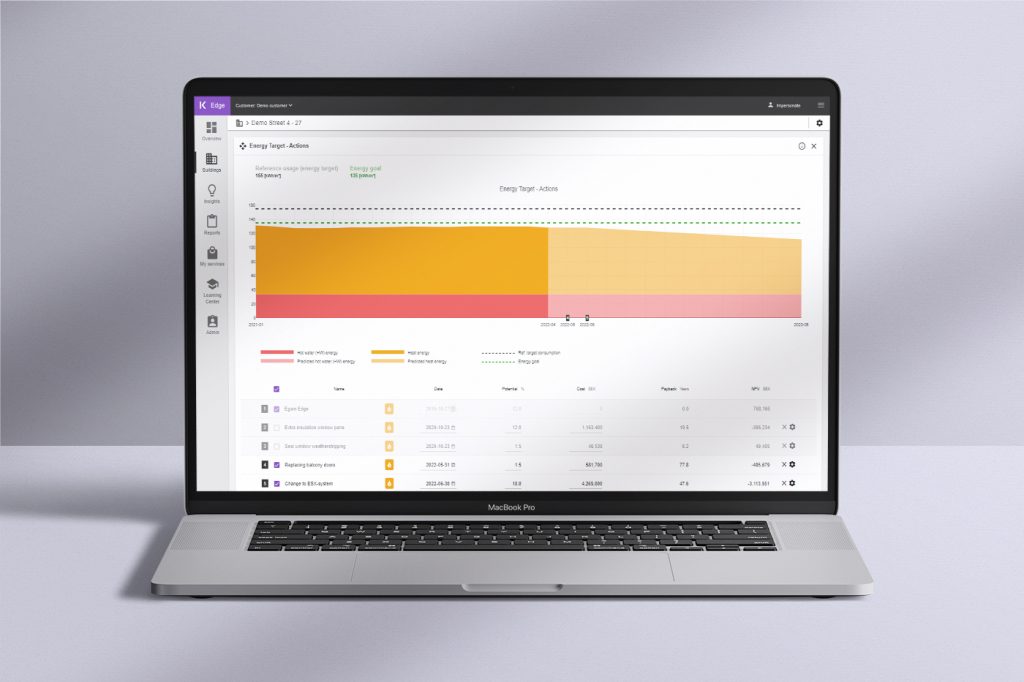 With the smart add-on service, Energy Target, you get an invaluable tool for decision making and analyzing what type of renovations you should focus on for your specific property.
The tool is cherished by businesses of all sizes to benchmark, plan, and evaluate measures, all while staying structured and proactive in their energy work.

Set your energy- and environmental goals with reference values of your choice.

Analyze and prioritize different energy actions connected to your specific building.

Set a plan for what actions to prioritize and to reach your goals
Reach your energy target
You can immediately see how long the payoff time and Net present value will be. The tool will also show how much the savings will be and compare different investments to see in which order you should prioritize the measures for the best possible results.
Once you have completed your actions, you can use the tool to monitor developments over time and track your results in relation to your energy goals.