Map module
Looking for easy visualization?
Map module
Visualize and navigate between your entire building portfolio and see the status of entire plants, units, or individual objects.
Web Port's Map module allows you to easily visualize and navigate your property portfolio on a map. The module is configured in minutes directly in the web interface and is a user-friendly and popular addition to see the entirety of your business.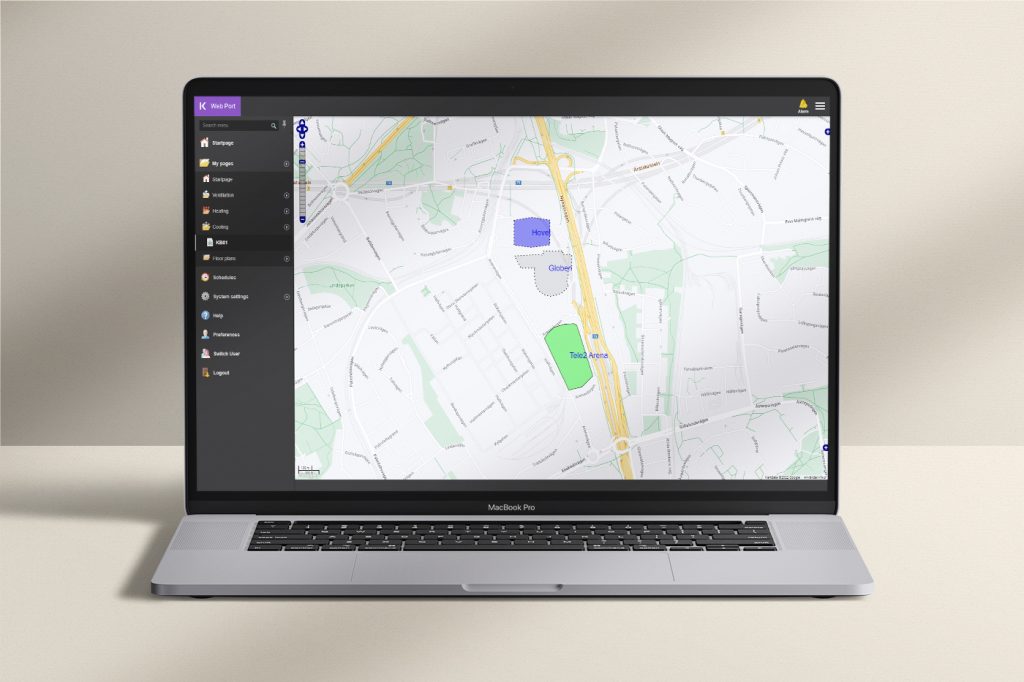 All buildings are retrieved on the map through your specified coordinates with the automap function. By default, the alarm status is displayed on the map so that you can go directly to the current system image.
If you want more advanced functionality, there is also the option to add self-drawn objects and symbols and change colors as you wish. Direct access to trend data creates a stress-free and smooth way to stay updated.