System architecture
Choose the path that suits you best—try a demo or buy a license
System architecture
Web Port is a building integration software for all portfolio sizes, large and small. You can set it up in several ways. Put everything in the cloud or make a secure and flexible hybrid where you also get local redundancy.
As a partner, you can configure the cloud as a multi-customer solution or give the building owner their cloud installation.
Get the software, expert support, and resources you'll need to excel.
Web Port's Cloud directly connects all technical equipment and local software from the building and provides secure access to your staff and partners. You can connect all equipment directly to the cloud or a local installation that syncs up to the cloud—plus, the responsibility of updating cloud servers and software is on us.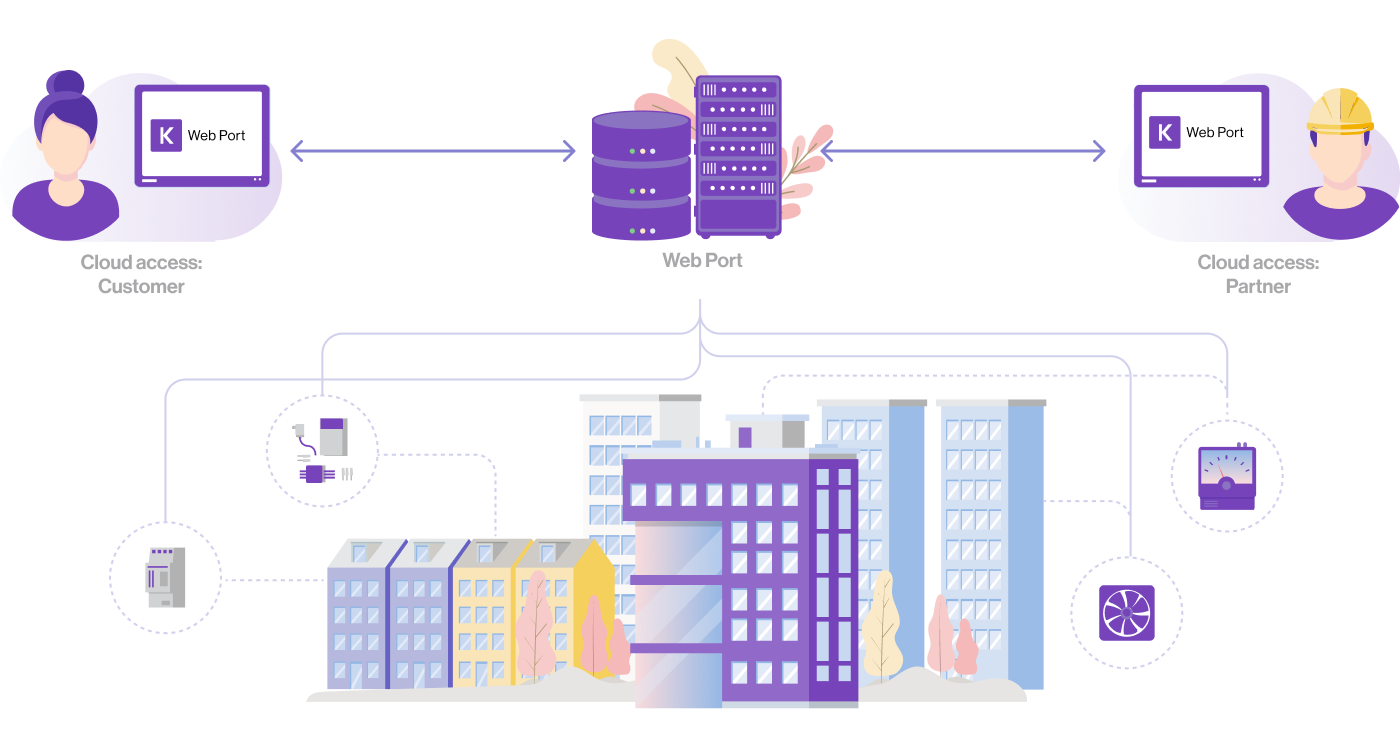 Key benefits:
Hosting on our secure servers
All buildings and systems in one platform
Continuously updated with the latest software
Everything is cyber secured
Backup of all your data
Can be configured for offline redundancy
Access to all new functions
Invite other stakeholders to use the same platform or data from your buildings
Easy to integrate with other systems
Straightforward and predictable cost
You can install Web Port locally in each building on a PLC or PC to create offline redundancy—a hybrid between offline and cloud. Access the building's HMI, save sensor data, local data backup, and a fallback solution for your smart systems, such as AI control, even when the internet goes down.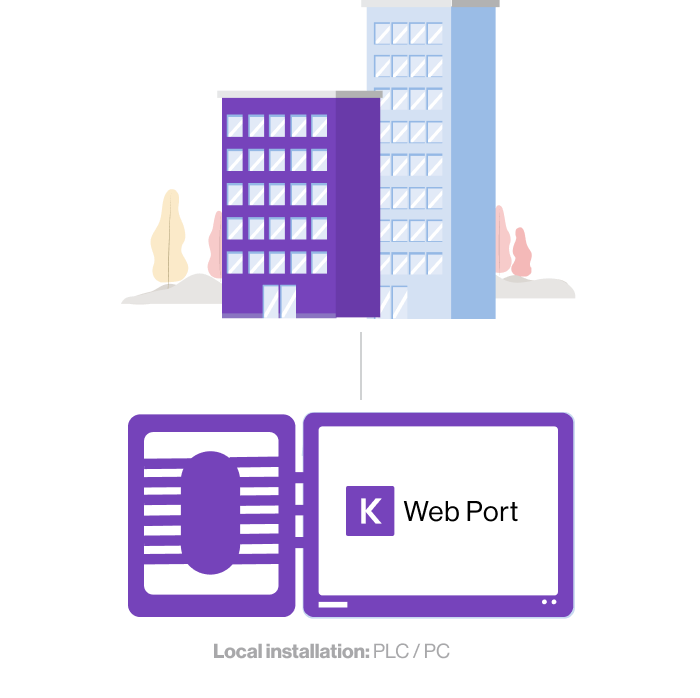 Developing locally on your computer has many advantages, as you can set up a system without access to the internet. After completing the system design, you can connect and sync everything to the cloud.
Key benefits:
Get offline redundancy for added security
You can inspect the local system without an internet connection
Develop locally and sync up to the cloud when complete
Web Port local installation on PLC or PC
Web Port is optimized to run on less powerful computers and requires Windows. However, how you use the product determines the performance required.
Set up Web Port in a multi-customer configuration and efficiently work with many customers in one cloud. You, as a partner, control what customers can access.
Set up Web Port in a multi-customer configuration and work with many customers in one cloud.
Give the building owner access to their cloud directly from us. They, in turn, give you the access you need.
In either case, the building owner can move their system from a multi-customer setup to their private cloud and vice versa. Increasing control for the building owner.