Solutions for building management
Talk to our automation experts and find your building's perfect solution.
Solutions for building management
The industry is evolving. To be sustainable, buildings – both new and retrofit – need to excel. We create custom solutions to meet those needs.
Whether you're looking for a platform to handle the performance of your technical installations, an energy management system, or an intelligent brain to help reduce your costs – we've got the right thing for you.
Our building management solutions fit all-size commercial buildings, industrial buildings, and multi-residential properties. Our subscriptions are tailored to your needs.
Big as small, new as aging – commercial buildings are highly complex and energy-intensive.
They contain many types of businesses: shopping centers and retailers, restaurants, offices, manufacturing facilities, and warehouses, which means that you often find numerous different technical installations needing to work together.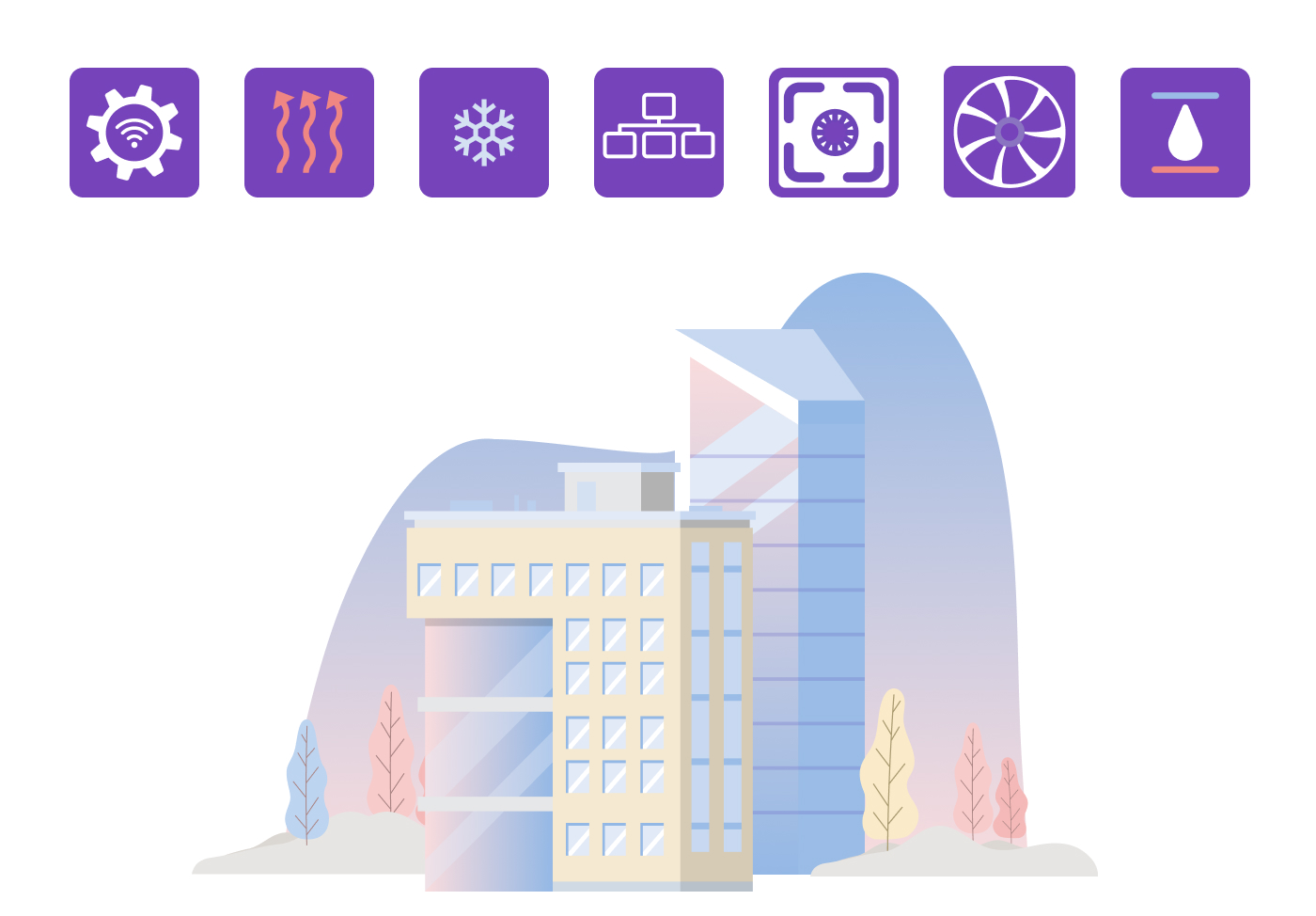 Explore our solutions for commercial buildings
Minimize risks and critical faults
Our solutions work around the clock to monitor, control, and optimize your building's technical installations. Always ready to minimize risks and ensure reliability across your portfolio.
Secure operational efficiency
Reduce the vulnerability of both energy-related faults and human-made threats.
Check alarms and settings, or troubleshoot remotely – allowing you to adjust multiple buildings and systems simultaneously and do optimization directly in the software.
Maximizing operating income
Ensure high power reliability and the correct indoor climate for your buildings. Get ahead of attracting and retaining the right tenants, creating a positive return on your investments.
Track systems in real-time, or create and edit dynamic flow images. We help you choose the best solution, so you can get down to the nitty-gritty of what will boost the performance of your building.
Meet sustainability requirements and standards
Our product portfolio empowers building owners and operators to use big data, AI, and environmental management systems to lower costs, improve productivity and create human-centered buildings.
With IWMAC, we get the freedom and security we need to operate one of Norway's most modern shopping centers and have cut our energy consumption a lot. We are happy with that.
Geir Lien
Operations manager, Sirkus Shopping
The Kiona Platform is open, independent and adaptable. Built with flexibility in mind.
Public works and institutional buildings
Public works and institutional buildings refer to properties used for public recreation — varying from elementary schools to sports arenas and government buildings.
The goals for these buildings usually center around the human experience.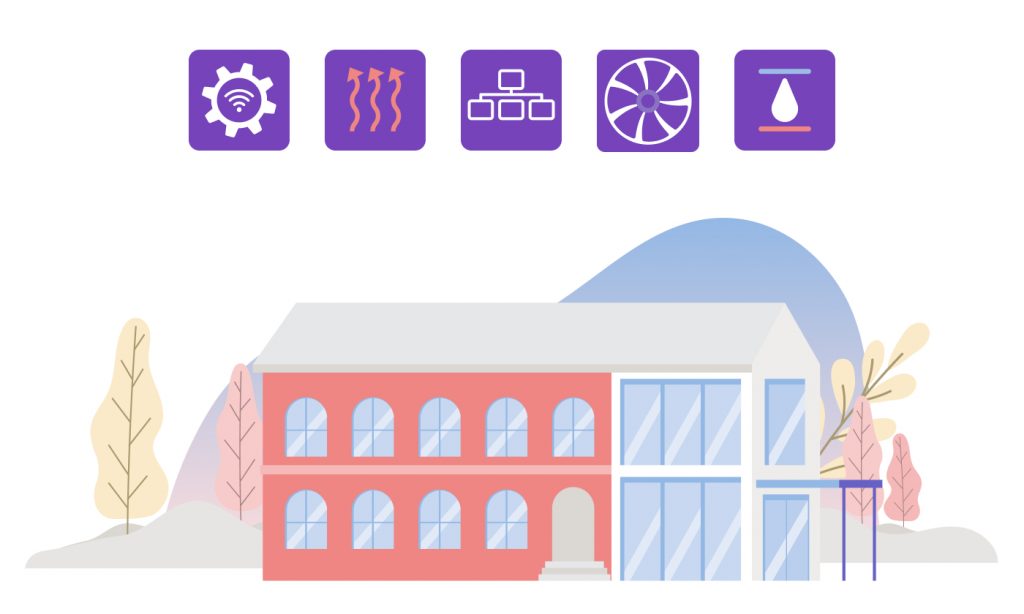 Tackle your building's needs with our recommended products
Secure operational flexibility
Maintaining clean air, the right amount of power usage, and taking the environmental footprint into consideration are vital for creating human-centric buildings.
Utilize our independent platform to monitor, control, and optimize all technical systems. IWMAC comes with ready-made images and functions, Web Port is built with freedom in mind and can be customized freely.
Ensure safety and running operations
Our platforms provide a complete overview of technical installations, working around the clock to achieve ideal and safe conditions for large arenas and critical operations.
Use our powerful systems to ensure stable temperatures and control every last bit of climate variables. Get alerted of faults while ensuring the technical equipment functions as it should.
Ensure cost control
Facility managers face the daunting task of keeping the operation running smoothly at maximum capacity while continuously adapting to staffing and operating budgets.
Get a complete overview of energy consumption and add-on smart solutions to help keep your energy bills in strict check. Start accessing your building from anywhere to optimize the performance.
Enable the wave of sustainability
Our energy solutions are the perfect partner to add on, furthering your knowledge of energy data, consumption, and performance in a cost-effective way.
Use our solutions in your existing systems by connecting through APIs. Be in total control of analyzing your energy usage, and get a tailored control strategy fitting your specific building.
We have invested about 820.000 NOK in total to reach the goal of 13% reduction in energy consumption, and we expect one man-labor year for follow-up of our 400.000 m2. This gives us a pay-back time of less than a year.
Robert Fjellstad
Unit manager, Oslo University Hospital
The Kiona Platform is open, independent and adaptable. Built with flexibility in mind.
The multi-residential properties connected to the Kiona platform vary from small apartment complexes to big condominiums – and everything in between.
Regardless of the type, they join together, having one or multiple technical systems run to create the best possible surroundings for tenants.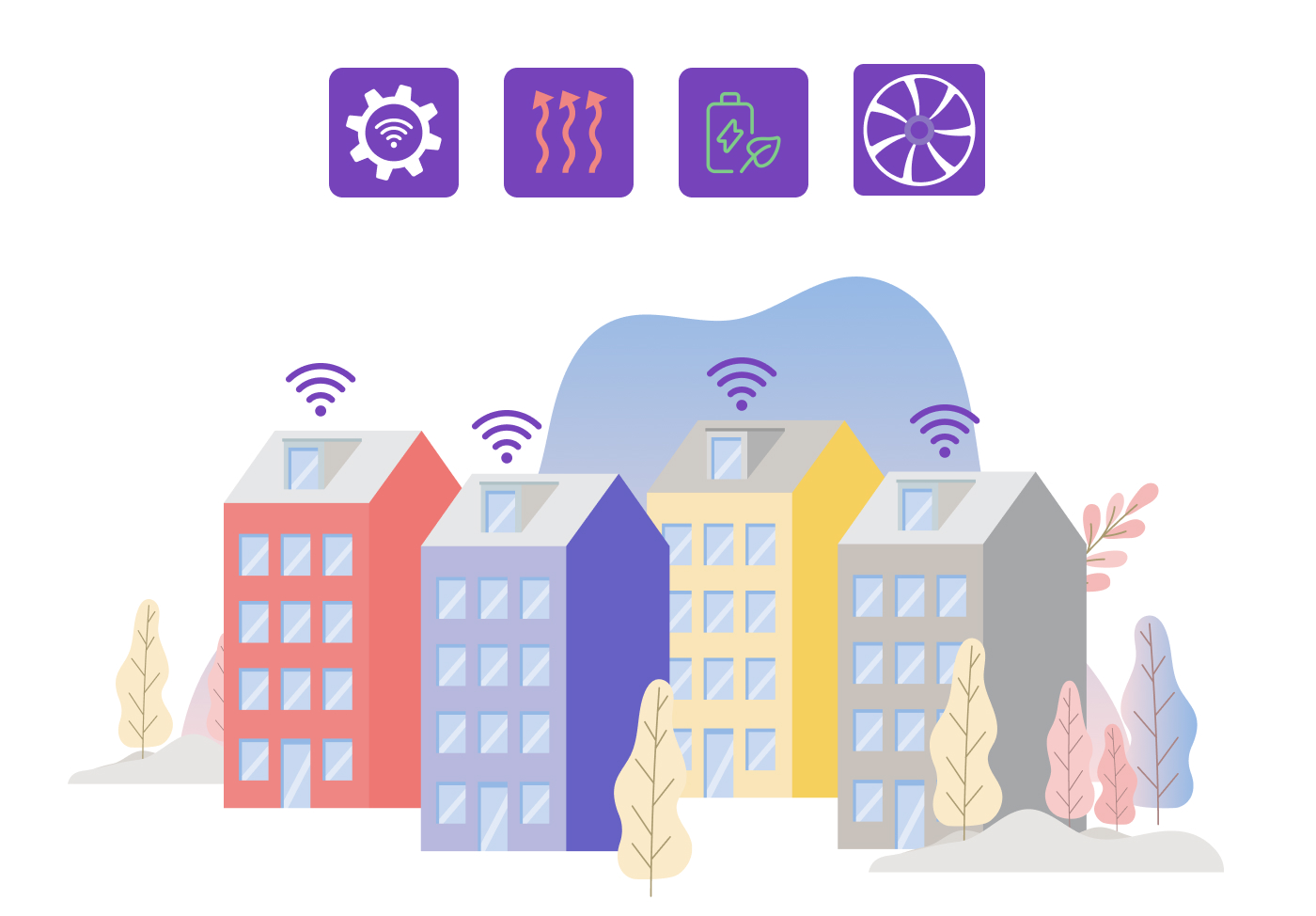 Delivering solutions for multi-residential every day
Efficient energy management
Our smart solutions are created to automatically visualize and optimize energy usage, reducing energy consumption, resulting in 10-20% lower heating costs on average.
Utilize our platforms as a stand-alone system or connect to your existing systems through APIs to gain maximum functionality and smart algorithms.
Lowering operational and investment costs
The Kiona platform is entirely hardware independent, meaning that you can choose what gives the most value and avoid big investment costs.
Our platforms are easily applied to all existing control systems without costly reprogramming. This means low installation costs, while the ongoing optimization of energy use allows the investment to often be re-paid in less than a year.
Ensure a healthy indoor climate
Get on top of creating a comfortable and healthy environment for your residents while avoiding high and unnecessary costs.
Thanks to the self-learning system, indoor temperature and humidity will remain at a stable level without creating high energy bills. Making the best environment for people, continuously.
Supported by experts
We understand that everything has to be just right for your tenants.
That's why your personal energy expert will help with a continuous energy analysis of your building – always ready to provide the support you need.
Valuable metering, connected buildings, and smart cloud-based systems are both making it easier for us and creating a better indoor environment for our tenants, and Kiona is leading the way in this.
Per Eklund
CEO, Victoriahem AB
The Kiona Platform is open, independent and adaptable. Built with flexibility in mind.