Solutions for refrigeration management
Our refrigeration experts can help you choose the perfect solution.
Solutions for refrigeration management
Whether you're looking for a comprehensive solution for your refrigeration systems, an app to keep on top of measuring tasks or a far better way to reduce your environmental footprint – we got your back.
Our products include solutions for all-size supermarkets and HORECA businesses and scale up to larger industrial refrigeration processes.
Our subscriptions are tailored to your needs, always aiming to tackle your biggest worries while ensuring your refrigeration and freezer systems are fully operational.
You find companies ranging from private stores and self-service shops to big warehouses and well-known grocery retailers among our supermarket customers.
Regardless of size and shape, they all have one or multiple cooling systems that need monitoring, control, and follow-up.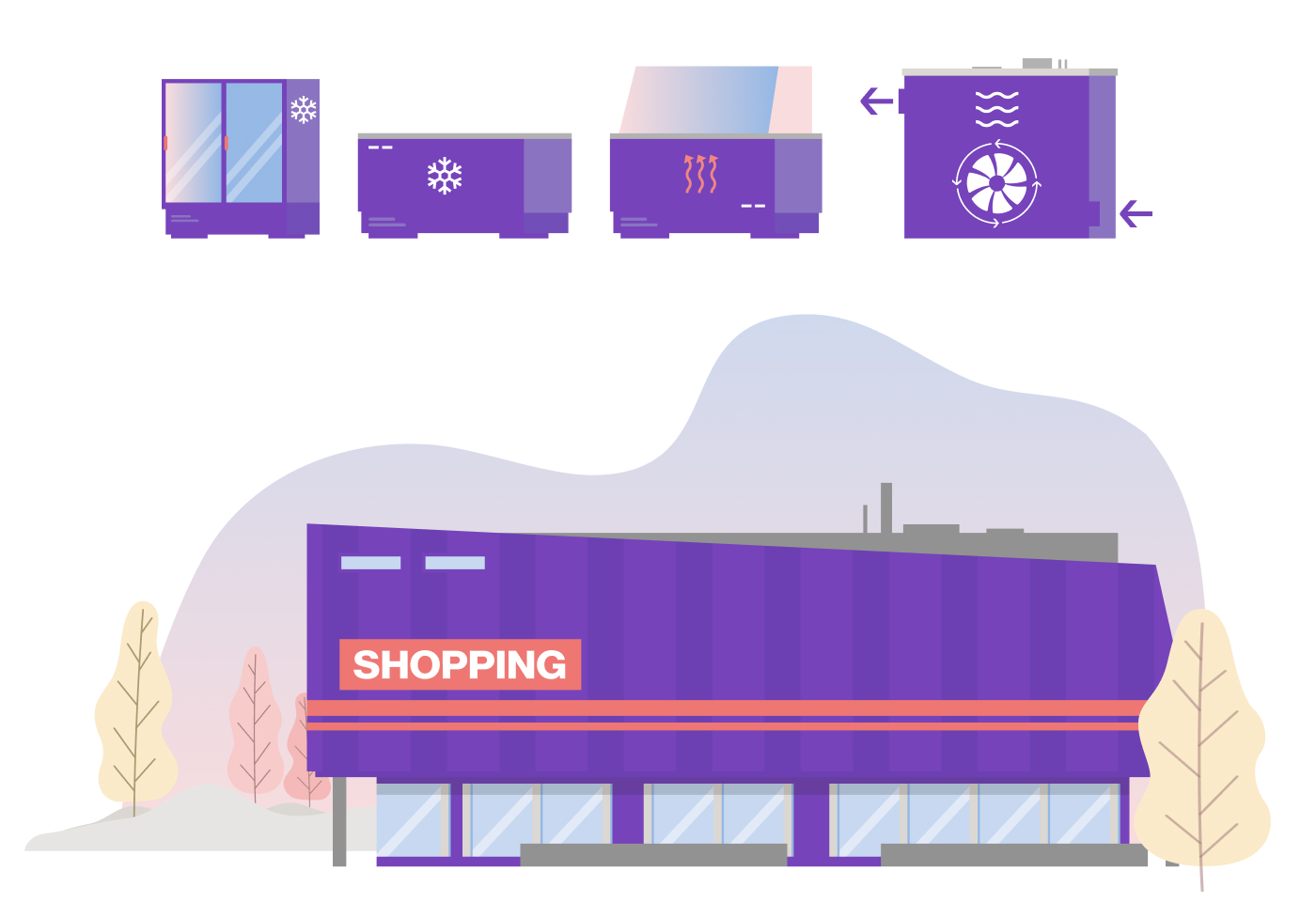 Tackle your supermarket's needs with our recommended products to:
Monitor systems and avoid critical faults
Utilize our vendor-independent platform, IWMAC, to monitor, control, and optimize all cooling systems. Loved by supermarkets of all sizes.
Stay in charge of alarms and errors
Receive fewer disruptive alarms while knowing that no critical warnings get lost with Alarm Monitoring 24/7; our alarm center is operated by skilled people.
Ensure food security and avoid loss of goods
Use our platforms as a more comprehensive solution, or go for wireless sensors. You will benefit from our many add-ons for additional support to ensure no food loss occurs.

The alerts from IWMAC let us know precisely where the fault lies, and we can save the items and food we would otherwise throw away. This saves us large sums, while we at the same time don't have to be without certain goods for a period.
Berre Bassøe
Store Manager, Meny Lade
When we're talking about industrial refrigeration, we're talking about the more comprehensive part of the cooling.
Compared to traditional supermarkets, these production facilities have large-scale cooling systems, often found in long-term cold storage, agriculture, manufacturing, food processing, pharmaceuticals, data centers, and marine.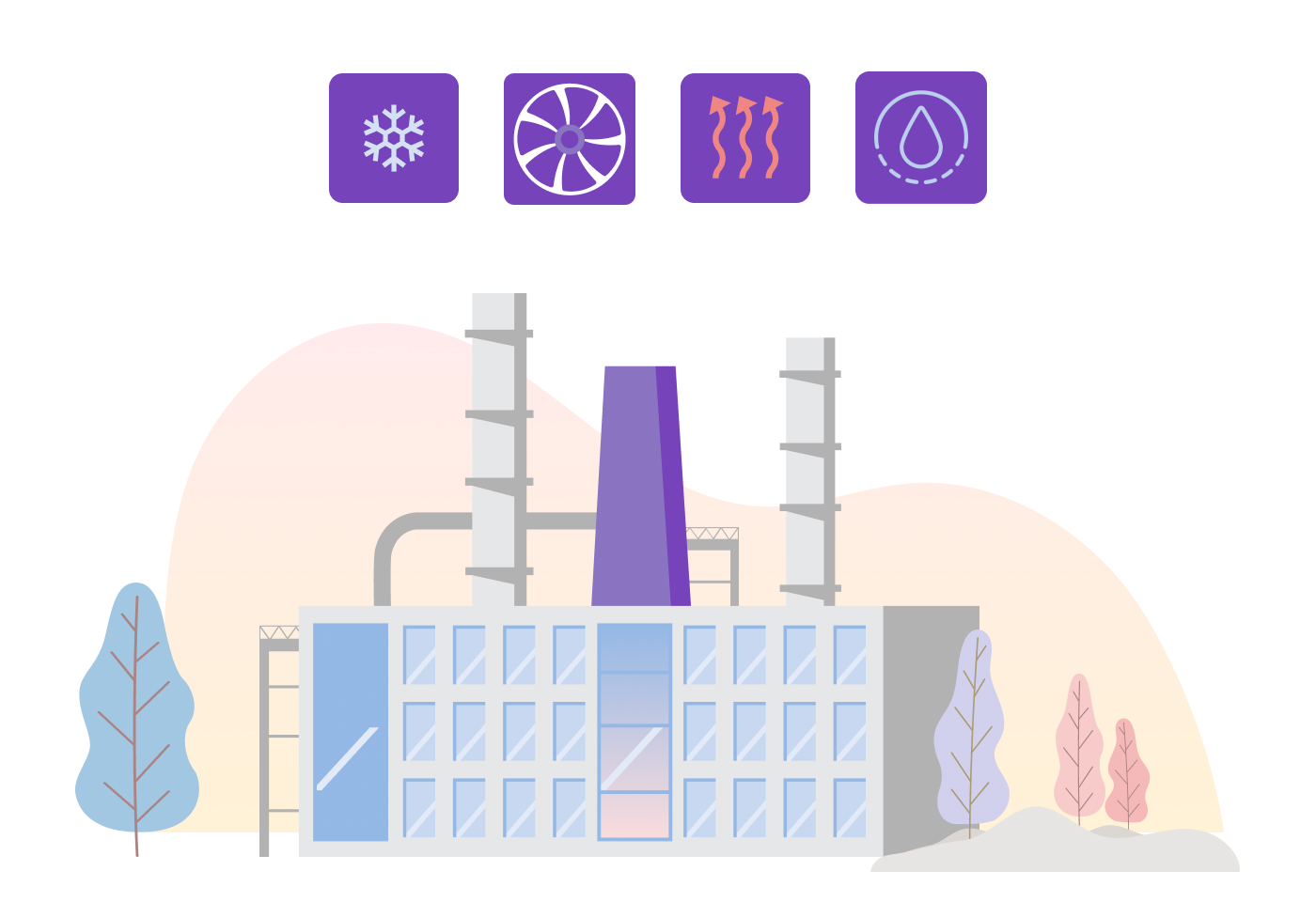 Our recommended products empower big industries to:
Monitor technical facilities and avoid critical faults
Use our most powerful system, IWMAC, to monitor your technical installations, ensure stable temperatures, and control every last bit of climate variable. Get a smooth operation and immediate alerts of faults.
Maintain safe conditions with remote control
Our solutions provide a complete overview of cooling systems, working around the clock to achieve ideal and safe conditions for large industrial processes or food storage, with maximum control from anywhere.
Effectively measure energy and production data
Add on our energy management system, Energinet, for automatic reception of production data, comprehensive analytics from your operation, and control and monitoring.
Ensure cost control through energy management
Let our systems run the control and use our energy management system to tell you if the measures you take perform as they should. Increase efficiency and reduce energy consumption and emissions.
It is our job to achieve exactly that temperature, and with IWMAC, we can both ensure and document that we can do just that.
Martin Corneliussen
Project manager at PTG, refrigeration contractor
Our HORECA customers vary from small, big, private, and commercial businesses. Including hotels, restaurants, cafes, catering, canteens, and other accommodation companies.
Regardless of the type of business, they join together by having one or multiple refrigeration systems and being establishments where food services are prepared and served.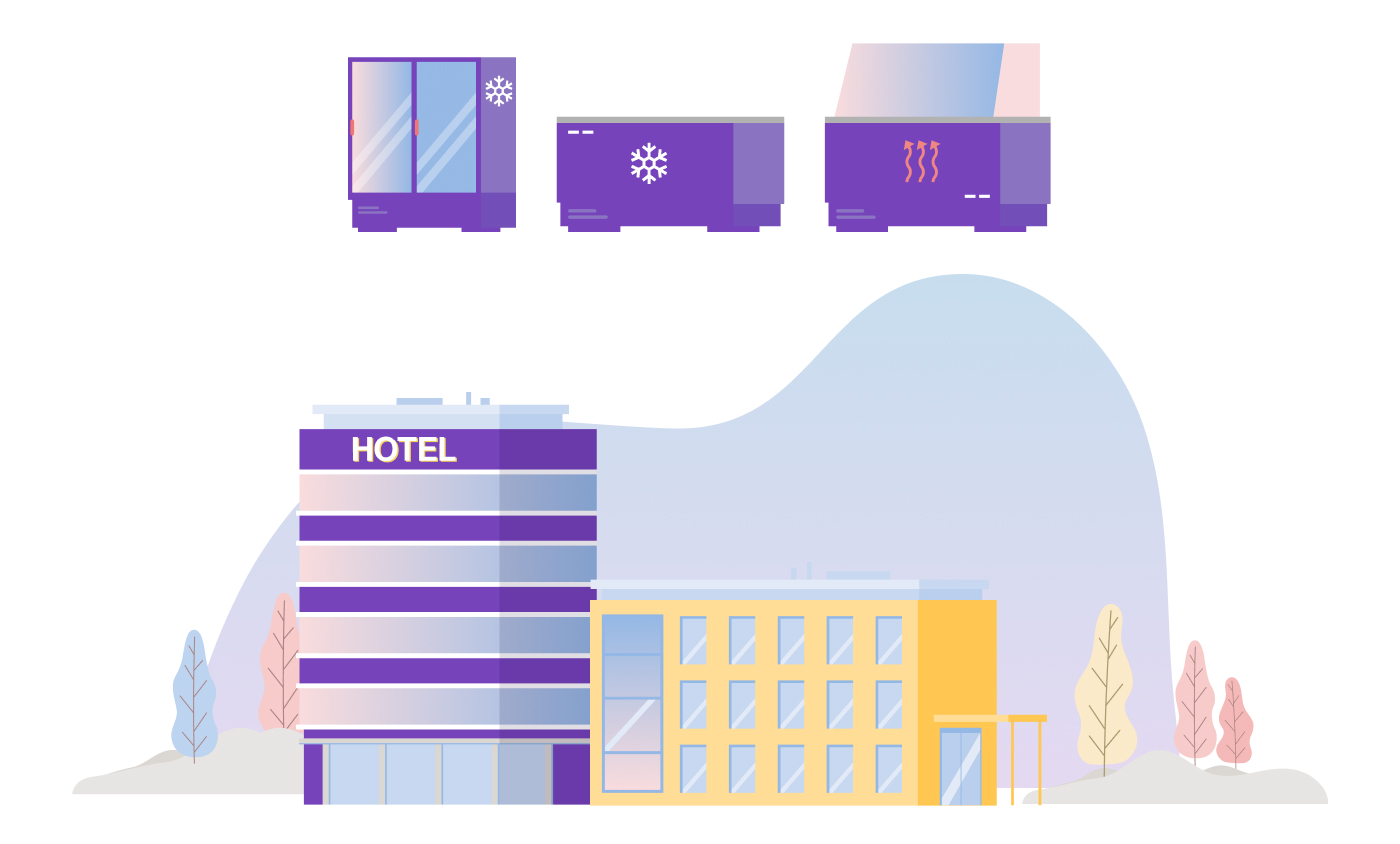 Ensure your business's success with our recommended products to:
Monitor refrigeration units with a solution fitting your needs
Utilize wireless temperature monitoring and get flexible sensors that communicate with our servers and notify if deviations occur—treasured by managers of kiosks, canteens, and gas stations.
Measure temperatures, handle non-deviations, and gather documentation
Track temperature control tasks and routine procedures, and get recommendations for employees in case of deviations. Check Point makes the job easier and is a preferred tool for many businesses.
Ensure food security and avoid product losses
Combine temperature monitoring with thorough documentation of your food security measures, and you get a tailored solution to your important task of reducing food waste and avoiding expensive losses.
We use the tool for daily routines such as throwing garbage and washing the dishes, in addition to routines we do less often, such as defrosting and risk assessments. With CheckPoint, it is almost impossible to forget the tasks.
Izabela Stefaniszyn
Store Manager, YX 7/11