As CEO, Korsnes has extensive industry experience. NordDisk has known about IWMAC, our SCADA for cooling and refrigeration, since the dawn of time and has used the system in supermarkets since the early 2000s. As a total supplier of services and equipment within refrigeration, freezing, and air conditioning, they tailor solutions and take on projects from A to Z.
NordDisk supplies services and equipment to the professional market, including refrigerators, freezers, and air conditioning. They take everything from rehabilitation to new installations within shop cooling, air conditioning, and smaller industrial facilities. Bjørn Erik Korsnes is CEO at NordDisk and has extensive industry experience.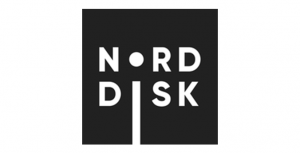 Therefore, they are well aware of what is happening in the market.
– We wanted to become partners to develop further in the field of energy saving and deliver easier monitoring, notification, and control through SCADA systems. Since then, we have delivered many smart solutions for managing complete systems within buildings and larger stores. It has been very successful, Korsnes explains.
After installing and delivering the system solution, NordDisk continues to "tune" the system to perform in the best possible way. With the help of IWMAC, they can immediately catch unnecessary errors and excessive energy consumption linked to ventilation, cooling, and heat recovery.
That makes it possible to follow up operations according to the KPIs that have been set and to deliver cost-effective facilities that also work in an energy-efficient manner.
Refrigeration and cooling solutions that save energy
Furthermore, Korsnes points out that the focus and potential for energy saving when it comes to refrigerants is increasing, but that as an industry, they still have a way to go. It also depends on the suppliers being willing to create the right solution.
– The overall picture of cooling, ventilation, and power-saving measures, which we can easily control via the web, is important in this work. It allows us to reuse much of the energy we have used in the system and control pressure as needed on the cooling and air conditioning systems, he says.
He thinks they will have a steep curve for another three to five years before the industry has replaced most of the old technology. The climate industry is still lagging behind, so this market will take over as a focus area in two to three years.
Constantly developing and delivering better, more climate-friendly solutions is a must and makes it possible to adapt to the market. Something that only becomes more and more important.
It pays to be partners
With a focus on service, technology, and close customer follow-up, NordDisk has hands-on experience in precisely being capable of change.
– We see it as one of our strengths that we have a short service path between suppliers, customers, and partners. This means that we can turn around quickly to meet your wishes and requirements. With close cooperation, we have managed to lift ourselves up compared to our competitors. We are therefore very grateful for the Kiona partnership, Korsnes concludes.
The collaboration between service providers, software, and hardware vendors enables us to put our heads together to deliver the best possible solution for customers. The focus on close collaboration produces clear results, proving this is the right way.
Want to stay on top of alarms and faults?