New: X2 Wireless integration
You can now easily integrate and import your wireless fire sensors from X2 Wireless to Edge. X2 Wireless provides a sensor system for those who want to feel calm, safe, and in control of what's happening. Their sensors can warn of fire, measure temperature, and much more.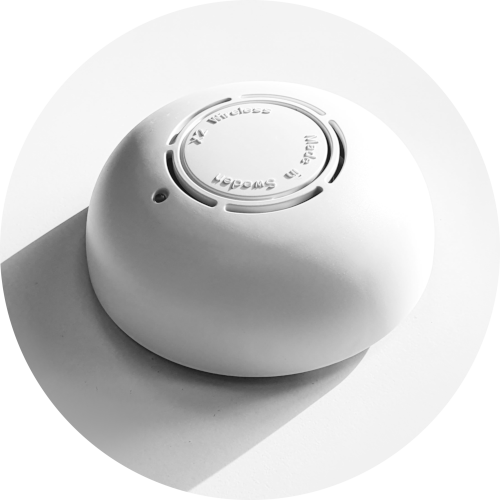 If you already have invested or will invest in IoT products from X2 wireless, you can easily use it with Edge. Fire alarms from X2 Wireless also register the temperature in apartments that can be integrated into Edge. This opens up several opportunities when you want to take the next step in building control and maintenance efficiency without new hardware investments.
This allows you to use your investments better and ensures that you optimally use the data.
Use temperature data from X2 Wireless in Edge
No need for new hardware investment
Analyze your properties in 3D
Energy optimization with Edge's self-learning algorithm
Full portfolio overview with Smartphone App
Contact your Key Account Manager to find out more