The project's objectives were, and are, to create connected and energy-efficient residential properties in Västerås Municipality by applying digital systems for energy optimization and power balancing. Entirely in line with Mälarenergi's work on the development of District Heating 2.0 (Fjärrvärme 2.0).
The pilot project was launched in July 2021, where our AI optimization service, Edge, was activated on six buildings selected by Bostads AB Mimer, with 2020 as the reference year. Now, one year later, the results of the project are ready.
Results
Energy use reduced by -12.2% (normal year adjusted by energy index, compared to the reference year 2020)
The efficiency corresponds to an annual reduction in heating costs of -33 227 EUR (corresponding to an increased property value of 664 542 EUR at a 5% yield)
A positive impact on the balancing of power output in district heating through lower power signatures.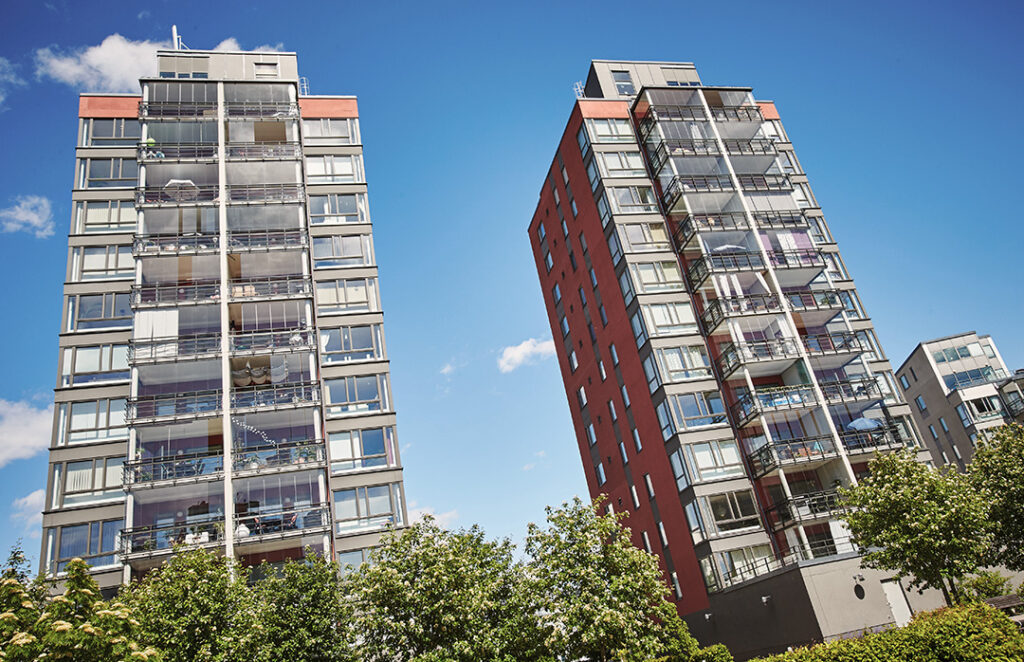 "Given the current state of the world, with an ongoing energy crisis that is leading to a sharp increase in costs for both electricity and district heating and putting incredible pressure on energy companies and real estate companies, the issue of energy efficiency and power balancing becomes even more relevant," says Joacim Sundqvist, Energy Strategist at Mälarenergi.
Connected properties create greater flexibility both for the property owner and its staff but also for us as an energy company in how we can plan our distribution over different periods of the day. I see this as a continued exciting project, especially for the coming autumn and winter when the City of Västerås and we will benefit greatly from cooperation with Mimer and Kiona.

Joacim Sundqvist
During the energy transition and to achieve the goals of the 2030 Agenda, they are taking several strategic sustainable steps and setting their sights high. The Smart City project is part of this.
Mimer is Västerås' largest landlord with a wide range of rental apartments. They work to provide safe, pleasant homes and neighborhoods, carefree, high-quality housing without financial risk.
Successful project
"In terms of energy, I think the results speak for themselves, but it is also interesting how other soft values such as indoor climate, reduced error reports, a more efficient way of working, monitoring, analysis, and follow-up have contributed to the internal structure in a positive way," says Eric Johansson, Energy Specialist at Bostads AB Mimer.
"I see it as a very successful project for everyone involved, and it will be very interesting to build on it and look at the next steps on how we together can find further synergies within this smart city project both for the building stock and for the district heating network," he concludes.
"We offer technical solutions that help partners build long-term sustainable solutions in collaboration with their customers, and this is a successful example of the smart city theme, where both an energy producer and energy consumer benefit from joint solutions at each end," says Martin Eksberg, Head of Business at Kiona Sweden.
Head of Business, Sweden
Martin Eksberg
Want to know more about how you can optimize energy with AI?