Product: IWMAC
New: Outlook integration
You can now connect to IWMAC through your Microsoft Outlook calendar.
See upcoming bookings directly in IWMAC.
Everyone who has access to use a meeting room, event space, or similar can do this the same way you would typically book a meeting in Outlook.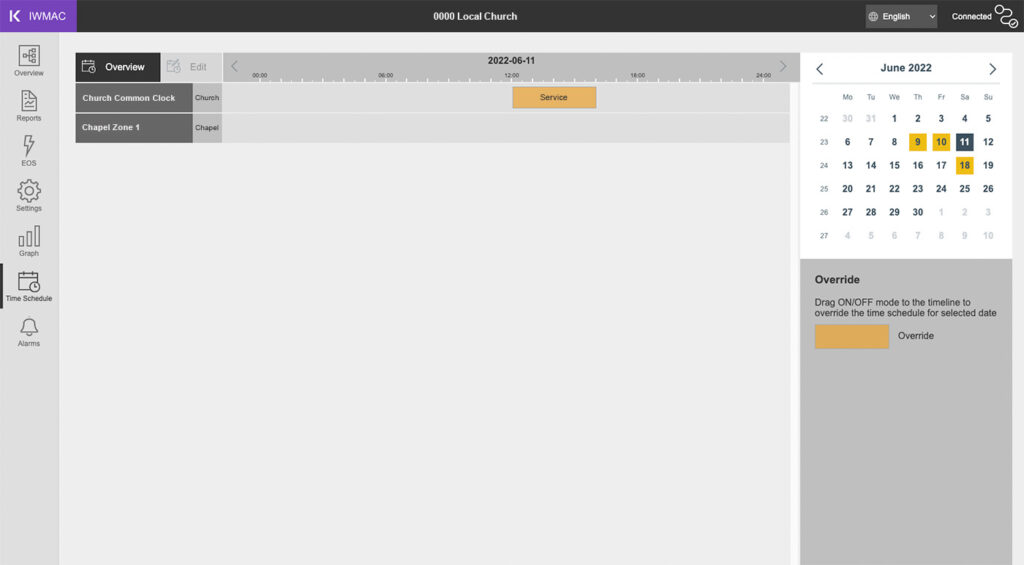 It can be used in many different cases, for example:
IWMAC works to prepare the space by making sure you get the right temperature at the right time, based on set values. You can adjust these according to your wishes and needs.
The Outlook integration can be an asset both when you want to book a meeting space or turn on the lights of your local sports team's football pitch. Here we meet advanced automation with a simple user interface such as Outlook. All these events can then be booked through outlook and have different pre-defined settings in IWMAC
This means that you can avoid using an unnecessary amount of energy. The system calculates how many hours in advance one must preheat or cool to reach the set point at the correct time.
Contact your Key Account Manager to know more