Terhi Toppinen-Häyrinen, Property Manager, develops the energy efficiency at Settlement Apartments Ltd with Kiona. Edge is quick and easy, she says.
"It's all gonna work out." Five little words. That's Terhi Toppinen-Häyrinen's motto and a great source of energy.
"Even when it seems impossible, I still believe that everything will work out fine," she says. "I don't give up, and I get satisfaction when something is progressing."
Terhi Toppinen-Häyrinen longed for order when she started as property manager of Settlement Apartments Ltd eight years ago. Settlement Apartments Ltd is a developer of communities, providing various housing services. The company's properties were new, high-quality houses built in the 2000s, with a construction method and technical performance that seemed above the average Finnish standard. However, they were unique specimens. It was challenging to manage the whole because there was no structure.
"I thought, 'I've got some interesting work ahead.' At that time, you couldn't talk about the mass of the property, the whole. The houses had a life of their own."
Optimized heating led to big savings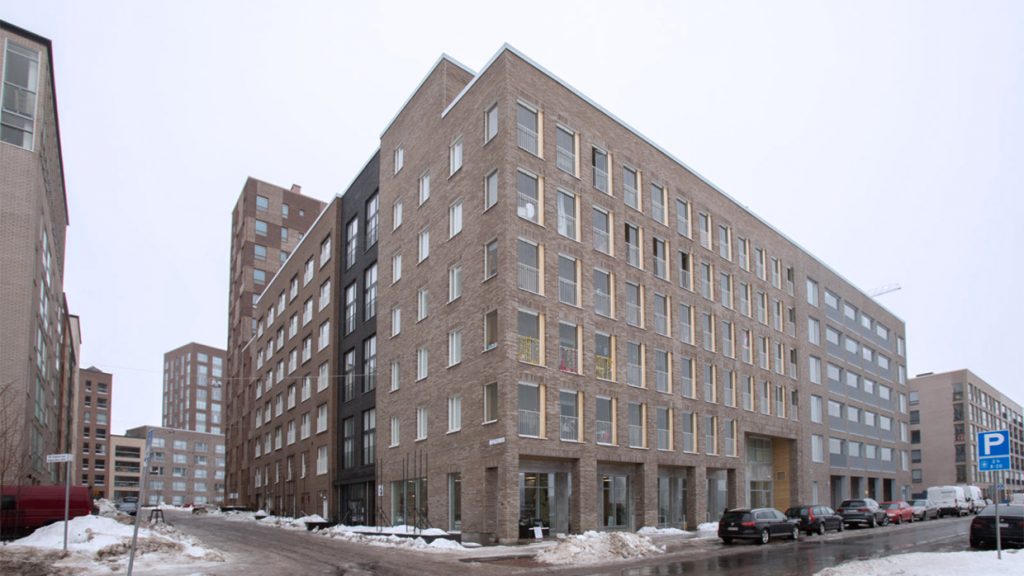 Toppinen-Häyrinen saw that the Settlement Houses needed an energy management system. It would help improve their buildings' energy use and conditions, optimize energy efficiency, and anticipate problems.
Some research led to the implementation of the cloud-based Edge system. Using IoT technology, Edge connects all the devices in the buildings, collects data, and intelligently controls the systems based on weather forecasts and a chosen strategy.
In 2021, the 17 properties of the Settlement Houses managed to cut their energy consumption by 1502 MWh, which is about 13% of the total consumption of these properties.
The megawatt-hours saved in one year are equivalent to the heating costs of about fifty single-family homes using a heat pump. This is a good result for houses built mainly in the 2010s, with no significant investment in the existing heating technology.
Saving energy has not been an end goal in itself, but the objective has been optimizing energy consumption and creating suitable conditions.
"This was our first properly optimized heating season," says Terhi Toppinen-Häyrinen.
"We've got the setpoints very well aligned. Edge serves us well because it is easy to use and allows us to react quickly to different situations. I also think connectivity is a big plus. The integrations are successful beyond paper."
Beyond the walls
Today, over 5 500 buildings in eleven European countries are connected to the Edge platform. The company's properties have a total surface area of 53 000 m2 and 1 365 apartments. The majority of the houses are located in the metropolitan area. There are two properties in Tampere and Turku and one in Hyvinkää and Joensuu.
The Settlement Houses are rental dwellings open to all, with residents enjoying exceptionally high quality and well-equipped common areas.
"We offer our residents not only walls and a roof but also a great living environment," says Terhi Toppinen-Häyrinen.
"Our job is to create a better resident experience for them. We work for them and not the other way around."
Balanced heating more important than a quick win
The values of settlement housing are community, economy, and ecology. The company aims to develop a sense of community both within the houses and across the block. Its CEO is Heli Kotilainen, who has previously worked at Granlund as a division director and head of the Green Building Council Finland.
One of the tools for a better resident experience is the production of real estate services. According to Toppinen-Häyrinen, they have also decided to take some previously outsourced services in-house.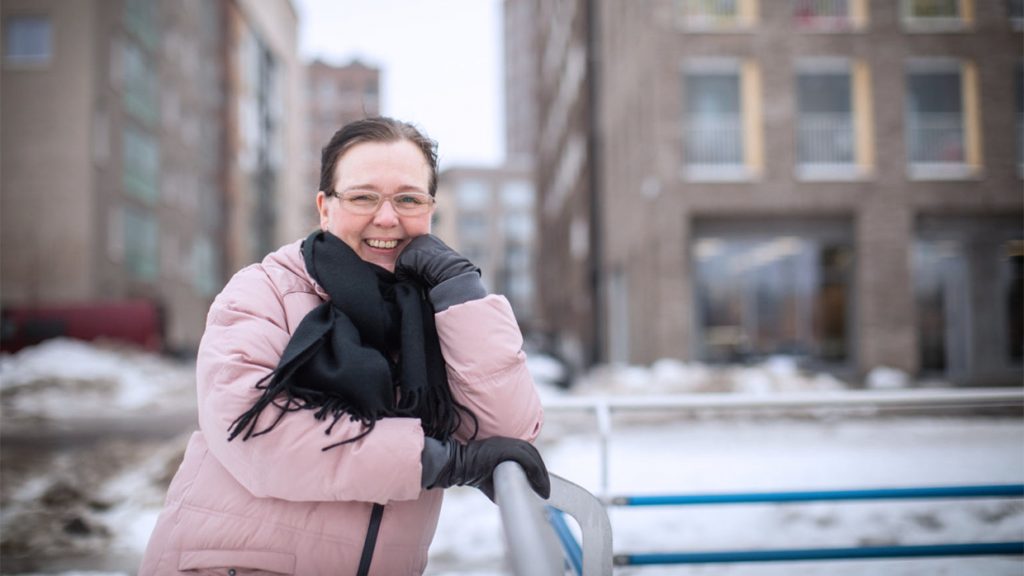 "How do you put it nicely? We chose a new direction because the current model didn't meet our quality service expectations. I am very excited about this change."
Energy efficiency is also being improved for the benefit of residents. As a result, temperatures in the settlement houses may be slightly higher than those where energy consumption has been pushed down at the expense of comfort. However, Terhi Toppinen-Häyrinen prefers balanced, moderate development to aggressive changes.
"The result looks good. We have learned a lot and are moving towards our goals. With Kiona and Edge, we have order, understanding, and a system that is developing strongly and visibly. I really like that kind of style."
Want to know what Edge can do for you?