Energy efficiency and optimization have been high on the agenda of property owners over the past year. And in a volatile market where energy prices have skyrocketed, and a recession is approaching, building managers need to review their existing technical installations.
Investing in solutions that control heating, ventilation, and water will help reduce operating costs and climate impact. It's about being able to measure and address a building's energy losses, which can be caused, among other things, by incorrect settings.
Ömangruppen is a value-driven company with 150 employees in around 30 locations in four regions in Sweden. They help property owners with solutions, services, installations, and concepts that improve the indoor climate of buildings.
Richard Hållbus is a civil engineer and has worked at Ömangruppen for six years. He works mainly with energy issues and is a certified energy surveyor and energy expert.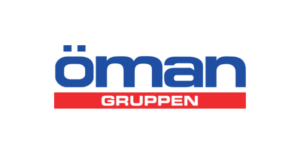 – By reviewing technical installations and investing more in older buildings, you can make big savings, says Richard Hållbus, a certified energy surveyor and energy expert at Ömangruppen in Växjö.
– We previously used an older SCADA platform that didn't have all the needed features. Therefore, we started looking for an alternative solution with a direct response, which we found in Web Port. Web Port is a solution that talks to many different languages. It has several ready-made drivers that can be connected to the existing control systems already in place. We can easily set up the functions we want when adjusting the buildings, Hållbus explains.
We were initially looking for any software, but when Web Port and Energinet (EMS system), which we also started looking into, joined forces to form Kiona, it became clear that this was the best solution for us.
Richard Hållbus
Energy surveyor and energy expert, Ömangruppen
Better data collection and analysis
Hållbus shares that it is easier to analyze the data coming in from customers as it is automatically collected via APIs directly from the energy companies.
In addition, reports to customers can easily be automated in Energinet. Automatic reporting frees up resources from collecting data so that more time can be spent making a sharper qualitative analysis. This also makes it easier to calculate energy efficiency savings. Through Web Port's interface (HMI), you get a good overview and can see how the building is doing in real-time.
A Human-Machine Interface (HMI) is a user interface or dashboard that connects a person to a machine, system, or device. Some examples of Human Machine Interface devices that we encounter in our daily lives include touchscreens and keyboards.
Learn more on Wikipedia
Energinet, the energy management software, provides the building's energy data, energy use, and performance.
– By using both Web Port and Energinet, we get many synergies. For example, we can directly measure the effect of adjustments made inside Web Port and then, with frequent intervals and higher resolution, see how the change in the values affects the energy consumption in Energinet.
Energinet is a unique analysis tool that offers many additional features. For example, you can easily set any key figure you are interested in, such as energy use per tonne produced if you run a factory.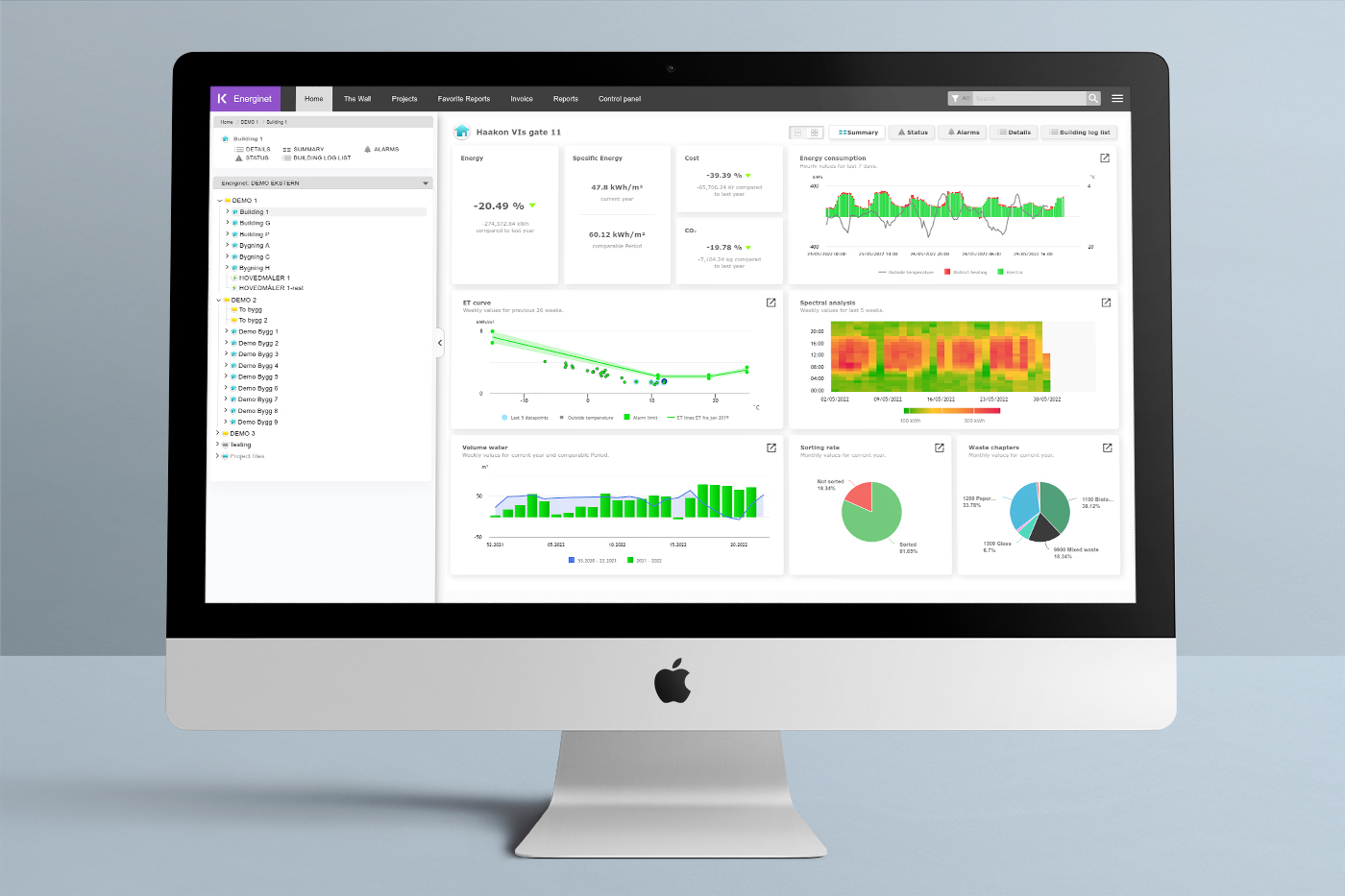 – Efficient energy optimization can inform the pricing of manufactured products. For example, you can see how much energy was used to produce a pastry, a window, or other energy-intensive products. This gives us a great tool to provide good insights for our customers.
Energy mapping = reduced costs
Energy optimization is becoming increasingly important in today's real estate industry. Interest is growing as electricity trading and energy costs take an even larger slice of the operating cost pie.
Industries do not have any special electricity trading subsidies, meaning electricity prices become acute when many people are stuck with old solutions. Energy mapping and energy efficiency can reduce running costs while increasing property value.    
– One real estate company chose to invest in the existing stock instead of buying new buildings and increased its energy and operational monitoring. Careful energy monitoring and alarm functions on the ventilation unit ensured that faults could be dealt with immediately without anyone having to visit the site, says Hålllbus.
Ömangruppen has just started to connect its customers to Web Port and Energinet. Today, more than 13 customers with about 30 buildings are connected.
– We're just getting started, but most of our customers will be connected, and the goal is to have the whole system up and running by the end of 2022. Then we will also be able to gather all customer information in one place and post documents, reports, and information about where meters are located.
Turn analysis into action
Some customers have monthly readings on their consumption of district heating, electricity, and water used. They then receive a quarterly summary report. Other customers have special software installed with alarm functions that read the values every hour. In those cases, Energinet shows them immediately if something has happened, for example, if water consumption has been too high. This allows the action to be taken at an early stage.
Web Port and Energinet help our customers to reduce their operating costs. It also adds value to the property. Depending on how many metering points we get access to, we can also help them fix problems before the damage becomes too extensive or costly.

Richard Hållbus, Ömangruppen
– The recent rise in energy prices means that customers are more interested in investing in various solutions to improve energy efficiency and control of their properties. This will benefit them for a long time, not just now when energy prices are high, Hållbus concludes.
Want to know more about the Web Port + Energinet combo?