Edge Silver
Each project has different needs and goals. Choose a plan that is right for your business.
Edge Silver
Take your data collection to the next level with Edge Silver. Use the hardware you want; with our IoT (Internet of Things) solution, you can quickly digitalize and connect your building.
Make the most out of your IoT solutions
3D visualization of buildings
Access your building data across devices
With Silver, you get all the benefits of our Bronze plan plus additional notable features.
See for yourself what Edge can do. Book a demo today.
Connect, measure, and analyze your property portfolio
Edge enables data-driven decisions regarding your properties that reduce energy use and CO2 emissions. Property owners gain insights about the status of their buildings to plan for future maintenance.
With Edge Silver:
Full IoT functionality with market-leading hardware for measuring.
Integrate and collect data from 3rd party systems.
Robust data 3D visualization of your portfolio in real-time.
Enabled to benchmark trends over time and find errors in your building systems and construction.
Digital control of your buildings with automatic visualization.
A highly secure cloud solution supported by a team of developers.
Always up to date with the latest version.
A solution fully compliant with applicable EU regulations on privacy and data protection laws – Edge runs on carbon-neutral Google Cloud.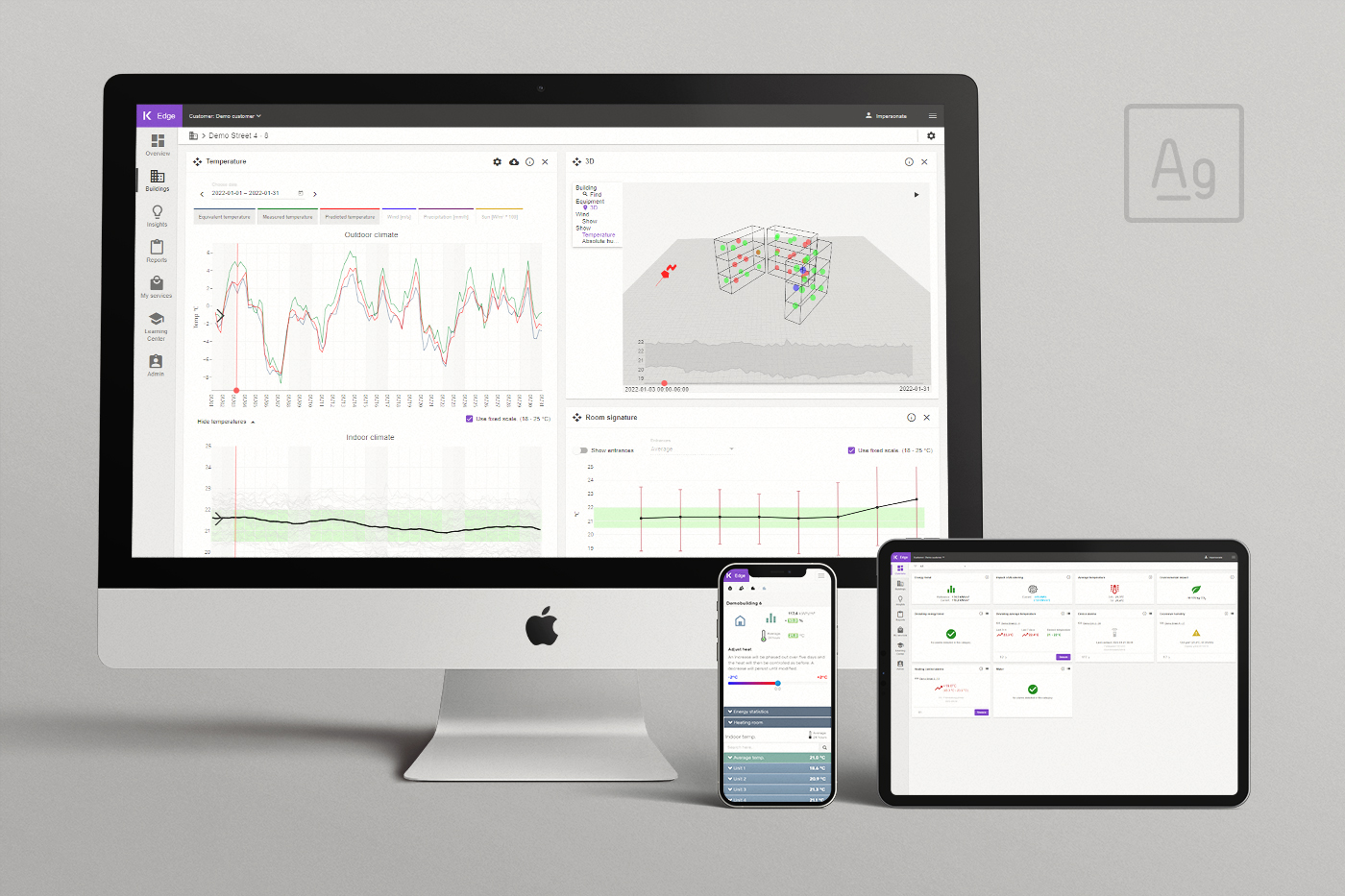 Get real-time measurements from IoT sensors
IoT hardware and measurement
With IoT hardware and measurement, you open up the possibility of digitalizing heating stations and apartments. Make sure you are constantly updated and in control of your building's performance using innovative and cost-effective IoT technology.
Wireless sensors can be installed in various areas inside your building. For example, apartment temperature and humidity sensors allow you to analyze the indoor climate.
Indoor climate visualization
By connecting your buildings Edge, you will gain control of your buildings' indoor climate with real-time measurement from IoT sensors. Feedback and visualization of data from the sensors in 3D allow you to detect and correct errors inside a building proactively. Often before tenant complaints come.
Identify risk areas or errors in your buildings and minimize unnecessary on-site visits.
Analyze the indoor climate with other data types.

For example, how the indoor environment is affected by external factors such as different types of weather. Understanding these factors is crucial for you to understand each building's characteristics.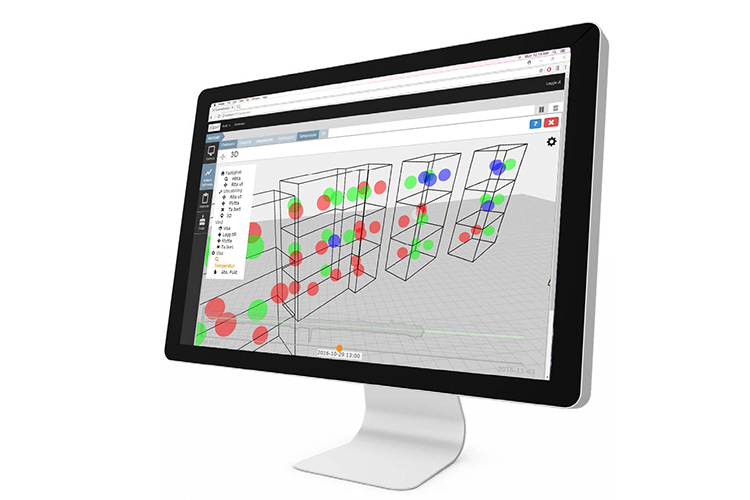 3rd party IoT integrations
With 3rd party IoT integrations, you can import your existing data into Edge. You can connect and import current measurements to Edge if you have invested in IoT products. And gain even more value from your investment.
Integrate and collect data from 3rd party systems
Connect your 3rd party sensors to Edge optimization algorithms
Compatible with most of the IoT products on the market that provides open APIs
Mobile App
Empower your employees with smart mobility. The Edge mobile app streamlines the work for technicians and other service personnel. Often with packed schedules or a long distance to the buildings they manage and monitor. Simply put an invaluable tool for those on the move.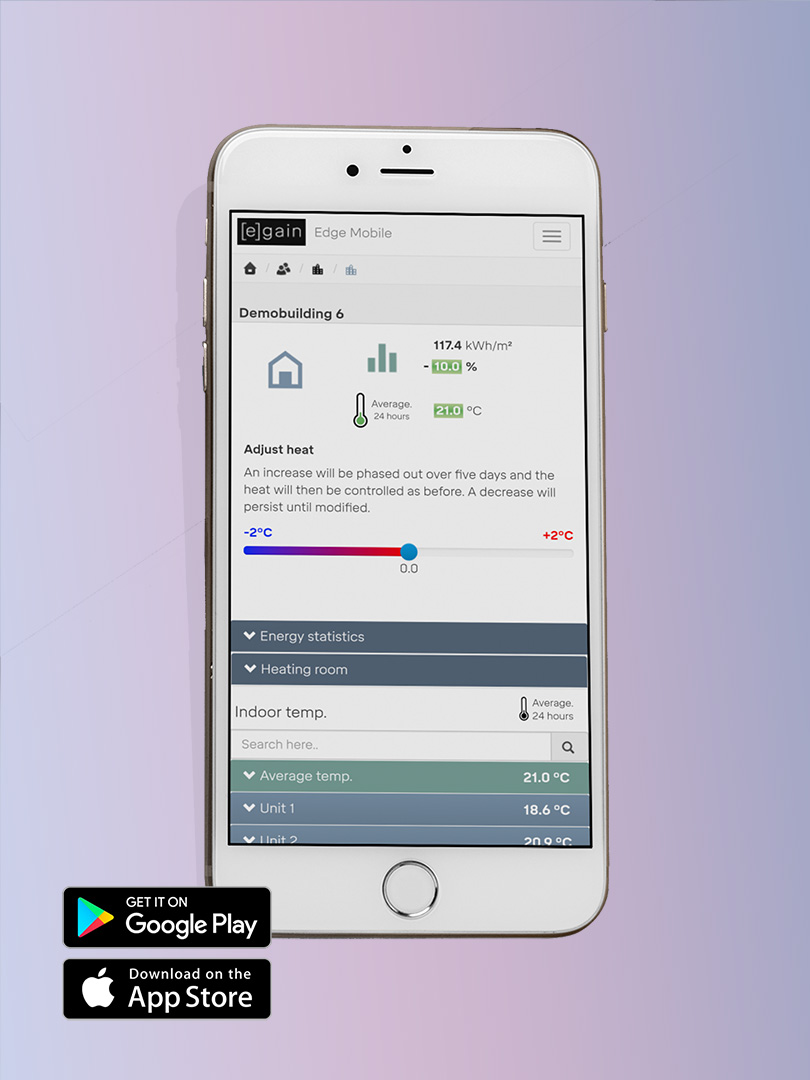 Enables a technician or a customer service function to access building data from their phone.
Stay updated and in control no matter the time and place.
Get visualization of indoor temperature data.
See for yourself what you can do with Edge Silver. Book a demo today.
Utility data
Save time with energy and water utility data measuring. Activate Utility Data in the cloud and enable the automatic feature that collects and presents your building consumption data inside Edge. Digitalizing your workflow and ensuring your data is verified, correct, and always in place when needed.
Deviation monitoring
Enable deviation monitoring, and Edge will continuously analyze millions of data points of building performance. With one mission: to find anomalies in your facilities.
For example, a sudden drop or rise in indoor temperature or if the return temperature to your heating station suddenly drops.​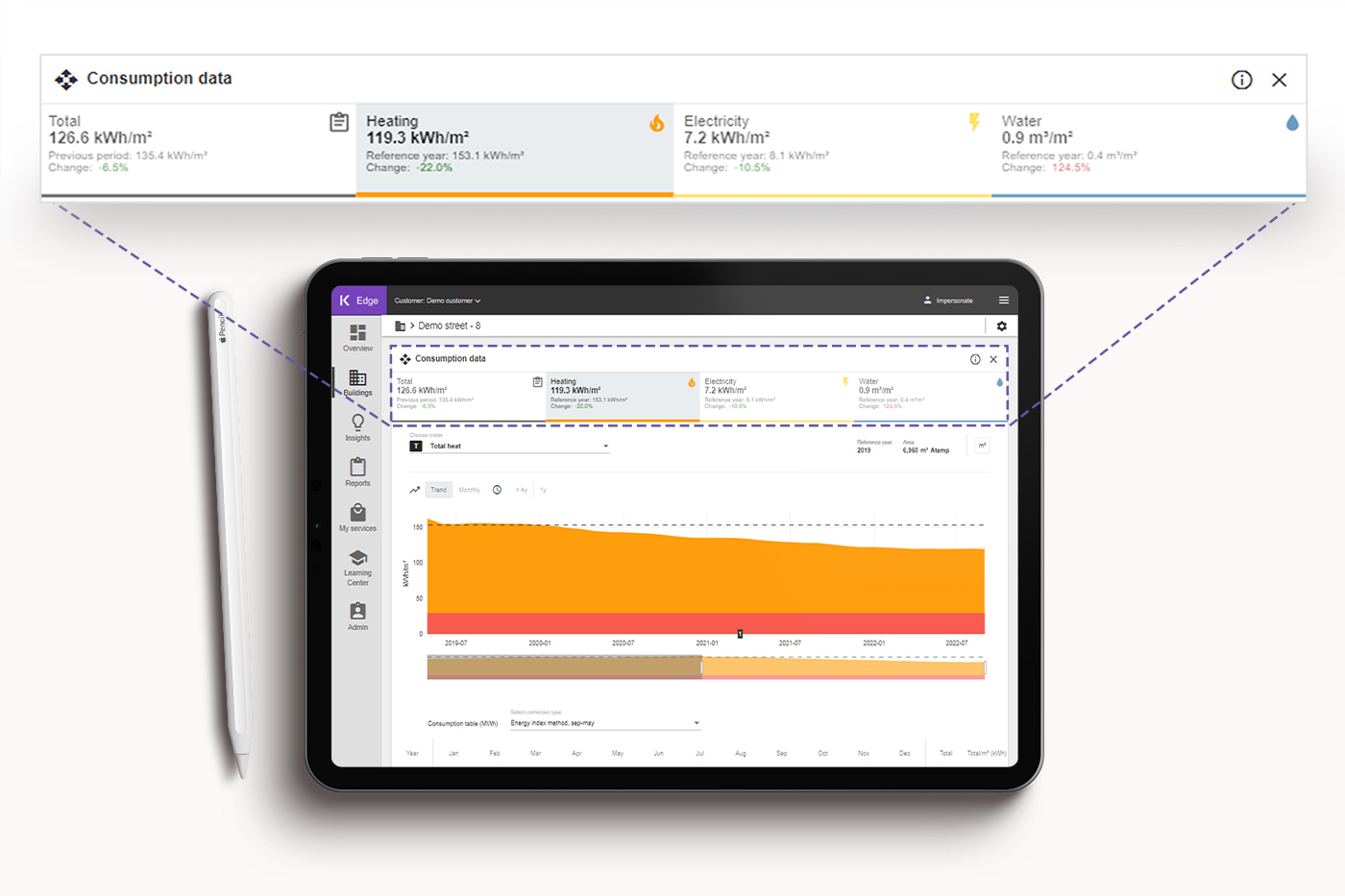 Edge Insights helps compare, analyze, and understand your buildings. You are also making it easy to share insights and information with your colleagues and the rest of your organization.
Edge Insights allows you to create reports that will provide users with relevant data. Data enables you to improve the energy performance of your buildings and offers valuable insights. Helping you make well-founded and timely decisions.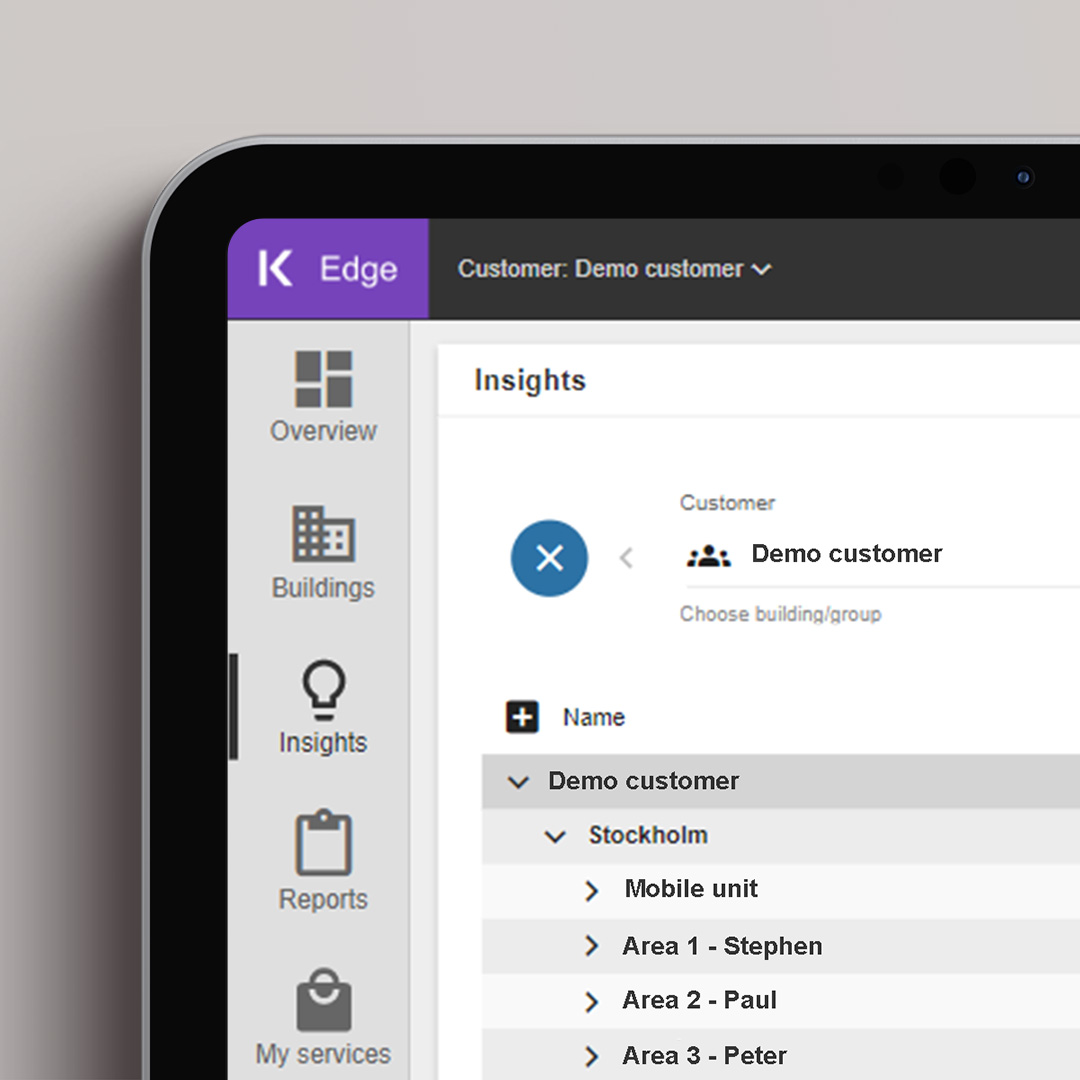 It is easy to create detailed follow-up reports that summarize all properties connected to the system. The reports can compile energy, indoor climate, economy, and CO2 savings on an individual building basis or group level.
Get accurate real-time measurements and total control of your buildings. Connect with our experts about Edge Silver.
You get access to first-hand knowledge from the Support team via e-mail and phone. Our professional support team is dedicated and customer-centric problem solvers. They are service minded with one mission – to help you as a customer succeed.
Professional services
Use our professional services from the energy experts, IT, and software developers connected to Kiona.
Perhaps you have specific requirements for how Edge is adapted for your business? Or want to use our energy experts in projects outside the standard service agreement? You can buy additional services from us if you wish for particular software adaptations or developments.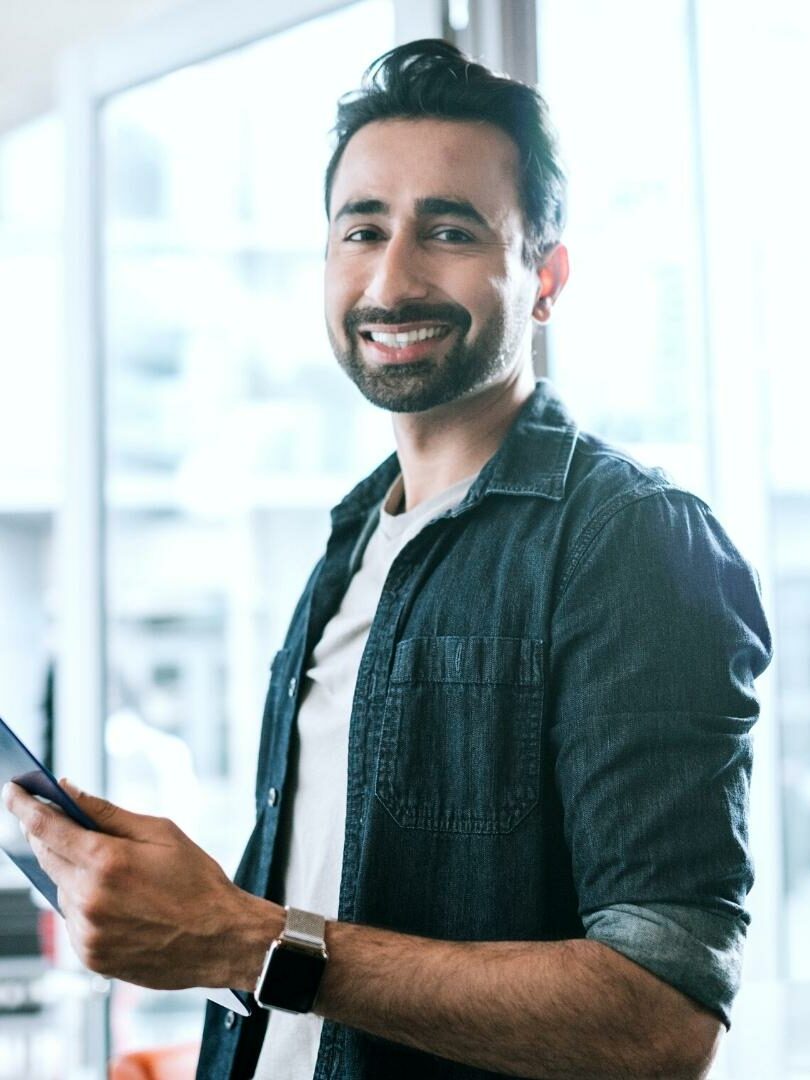 Edge +
Energy Target
- Become part of the solution
Set clear energy goals for your buildings and work proactively and structure to achieve them. Energy Target lets you analyze what you should focus on in your building based on investment costs, returns, and potential savings. Our most effective tool to benchmark, plan, evaluate and continuously analyze measures that improve energy usage.
Read more about Energy Target
Edge +
API Connect
- Grow with your existing data
You can import or export data to and from Edge with API Connect in your toolkit. It allows you to use your investments better and ensure that it doesn't just get stored and unused. Open systems let you import and export data and use it where it makes sense for you the most.
Edge +
Web Port
- Get a building integration system with unmatched flexibility
Get the most out of your investment by connecting Edge to our building integration system, Web Port. Submit algorithms for management and optimization completely software-based, and enjoy the opportunity to customize your building management functionality.
Read more about Web Port